Corporate philosophy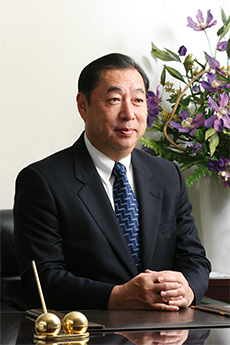 President
Shigeki Tanaka
We use genuine ingredients only, and never compromise in seasoning our Furikake. We continue to produce our Furikake with extreme care and affection, so that our customers enjoy eating our Furikake whenever they like, without worry or health concerns. It is all of our staff members' pride and pleasure to see the delight in our customers. Through "the food with generous affection that parental love created", we contribute a safe, secure, healthy, palatable and enjoyable diet to people throughout the world.
Based on the company philosophy, we will, with faith, sincerity and endeavor, continue
to work on developing new Items and to stay abreast of social needs.
We will strive to make our employees and our company ever more reliable, and the ones you can always count on even more.